<![if !vml]>

<![endif]>
1. Open BeSweet 1.4 by double-clicking BeSweetGUIv0.6b75.exe in the BeSweet 1.4 folder. Click

to select a BeSweet.exe program in the BeSweet 1.4 folder.

2. Double-click Besweet.exe. Make sure BeSweet.exe is on the yellow box as shown below. Click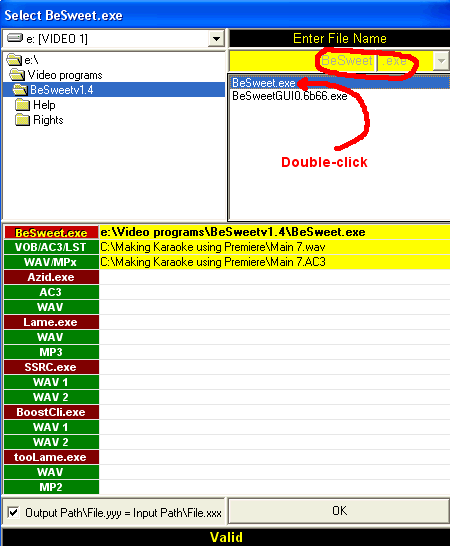 3. Click

for the Input. Double-click Karaoke video.wav. Click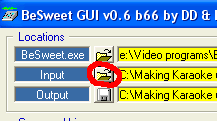 4. The output name is already the same as the input. We don't need to change anything.

5. On the Profiles, select Wave to AC3 48khz448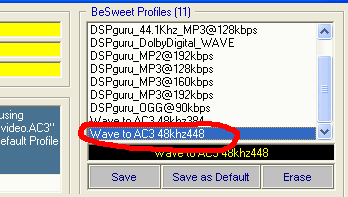 6. Select AC3 in the AC3ENC box. Make sure BeSweet is selected, then click

When done, you should have Karaoke video.ac3
7. The procedure for converting Music without vocal.wav to Music without vocal.ac3 is the same as above.
8. After you have all Karaoke video.m2v, Karaoke video.ac3, and Music without vocal.ac3, you can use these to make final DVD with your DVD authoring program that supports 2 or more audio tracks.